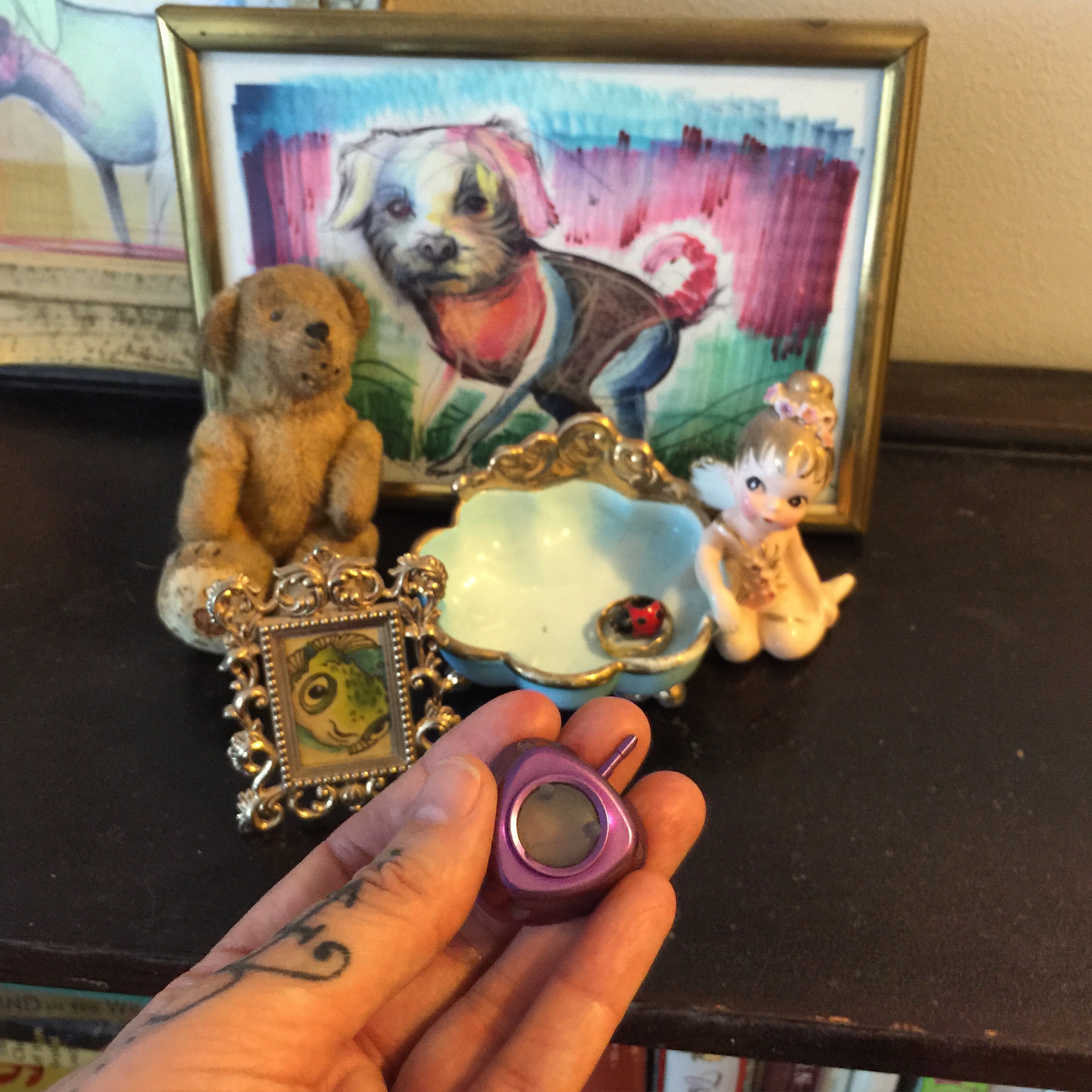 I was just dusting the house and came across my port that I saved from when I was doing chemo.
This port was installed under my skin below my clavicle and administered chemo as well as fluids, medication and was also used to draw blood. It saved my veins from collapsing and having it installed was one of the best decisions I made.
I pushed my doctor and insisted on having it for my treatment. The weight of it is shocking. I carried it around for almost a year… So grateful for my port and shedding a happy tear that this part of my life is behind me.