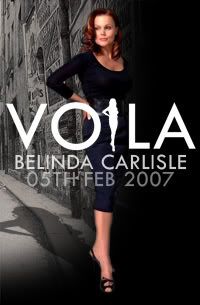 Belinda has a new album hitting the shelves in Feb and the entire record is in FRENCH! I haven't always been a fan of her solo stuff but I've heard the album and I think it's fantastic.
You can download 2 different songs off her new album Voila HERE and HERE.
There is no offical Belinda site up yet… but I'll let you know when it is.